Web Design That Gets You Customers
We are a UK web design company (based near Maidstone, Kent) set up over 20 years ago with the vision of offering affordable, custom web design without sacrificing design quality or service.
We take the time to learn about your business - and it's needs - to give you a website that will truly be an asset. Because it's not about flashy, intricate design that wins awards; it's about a website that delivers you enquiries and actually gets you customers.
We have a huge depth of experience in online marketing, so are fully able to help you promote your website - from Pay Per Click marketing (PPC) throuh to Search Engine Optimisation and Social Media, we can advise on what will actually work for your business.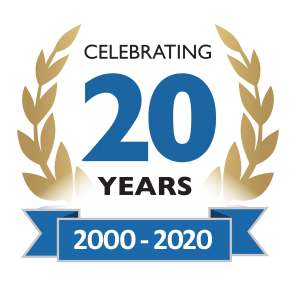 Low, Low Prices
We keep our overheads low and pass on the savings to you. We know our web design prices are sometimes up to 75% cheaper than other agencies. Why pay more?
High Quality Design
Just take a look at our online web design portfolio - the standard of city agencies, at a fraction of the price. We build sites that have clear navigation and architecture and a high degree of usability, ensuring you turn visitors into customers. On top of that we structure your site so as to maximise it's search engine visibility. And our unique approach ensures we keep redesigning until you are 100% happy with your website.
Fast Turnaround
Our timescales are usually 2 - 4 weeks, but if you are in a hurry, we can often turnaround projects in days - call us on 01622 278773 to see what we can do for you. We won't charge you a premium for a fast turnaround project either.
Top Quality Service
We're always here to help and advise with the "personal touch". We'll even give you free advice on marketing your site if you need it, and of course our after sales support is second to none.
A Proven Track Record
We have been established for over seven years, and built many successful websites for many varied clients - from start up businesses to national charity. Your website is in safe hands with us.
A Plain English Approach
We won't baffle you with boring technical jargon. We adopt a friendly Plain English approach with customers, taking the strain out of getting your website built and selling online.
"Quite simply your ecommerce site was exactly what we were looking for. Easy to use, well laid out and within 3 clicks can take your customer from product to check out, giving you the choice of becoming an account holder or just simply paying for the goods. Just what i would want myself if I were buying online.
I would recommend your company to anyone who wants to work with a great team like yours."
Tim Haines (www.thewipeshop.co.uk)
"Arpey are very professional and friendly to work with and also available to assist. We chose them because they are a local and friendly business who understood our requirements.
The website looks great, is easy to use and our offices around Europe are interested in having the same look. "
Tracey Figg (www.lifestyleeurope.eu)